There are many different methods of marketing on the Internet. In the past, you could ignore internet marketing, as consumers tended to prefer brick-and-mortar stores. However, with the growth of online shopping and the increase in consumers researching products online, it is now essential for all businesses to incorporate some form of online marketing. Some methods are more effective than others.
Content marketing
Content marketing involves using the Internet as a vehicle for marketing. Businesses can engage with customers and prospects at different customer journey stages by producing relevant, high-quality content. The strategy is becoming more sophisticated and includes social media, digital listening, and channel enablement. It also provides an understanding of audience behavior and purchasing decisions.
Content marketing can be classified into two categories: B2B and B2C. B2B content marketers typically use LinkedIn, account-based strategies, and niche audience development. The key is to remember that audiences crave stories. Instead of talking about their products, successful brands make their story about their customers and how they can help them solve their problems.
Content marketing is an online strategy incorporating written and visual content to meet business objectives and serve customers. Content marketing aims to increase brand awareness, improve search engine rankings, and generate audience interest. Businesses can create and publish different content using site analytics and keyword research to attract and retain customers.
Content marketing also requires continual testing and iteration. Failure provides insights into what does and doesn't work. To succeed, brands must have an entrepreneurial spirit and be willing to experiment and test different strategies. They must also invest in technology to manage their content flow across various channels. Content marketing also requires a brand's culture and is becoming a critical part of the overall strategy.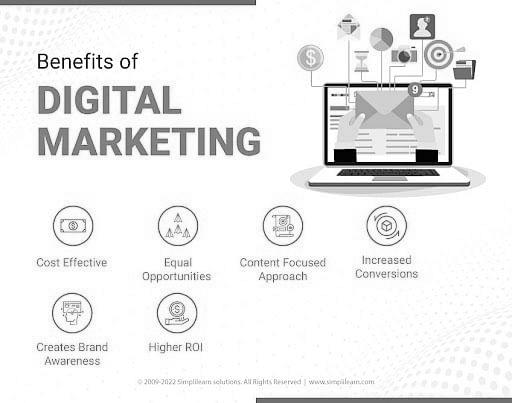 Content marketing is essential to digital marketing and can be used effectively in traditional and online marketing campaigns. It involves several people at different levels in an organization. Many organizations have large amounts of content stored in silos or employees' heads. Marketing, R&D, and product marketing are constantly creating content.
Pay-per-click advertising
Pay-per-click advertising in online marketing involves paying a publisher every time a user clicks on their ad. The price is determined by the value of the click, the keywords used, and the audience type and relevance. The most common pay-per-click platform is Google Ads, which runs on Google sites, Search Partner sites, and the Display Network. The program was first launched in October 2000 and has undergone several iterations. Its focus is on small businesses.
While organic positioning may take years to build, pay-per-click advertising is more affordable and allows you to establish a presence for a minimal investment. Your ads can target specific demographics or interests, and the leading social networking sites also have pay-per-click options. Pay-per-click ads are the best way to reach them if you have a particular product or service that attracts many people.
Pay-per-click advertising has numerous benefits for publishers and advertisers. Publishers can reach a highly targeted audience, while advertisers can save money. And pay-per-click advertising allows them to maximize profits and click-through rates by using the best keywords possible. This advertising method is a great way to increase revenue for small businesses and Fortune 500 companies.
Pay-per-click advertising has become a common choice for online marketing because it effectively generates new leads and drives users to a site. However, to achieve maximum results from PPC, businesses must always keep in mind their goals. Those goals may be to attract more potential customers or to get people to fill out a form. Google Analytics can help track these goals and show results in real-time.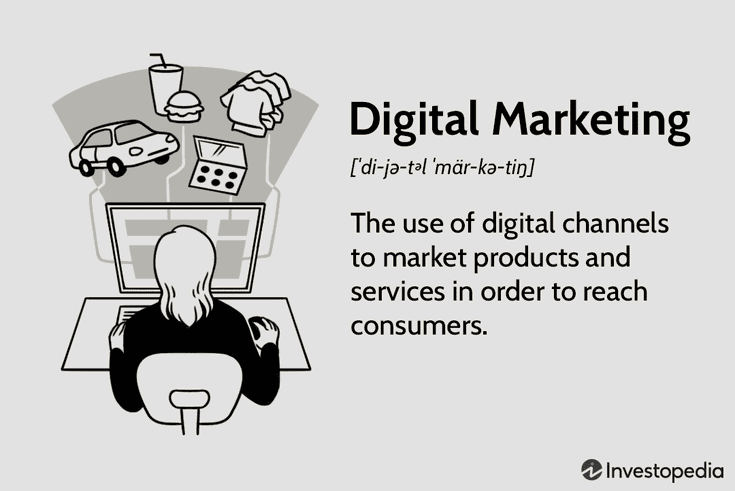 Affiliate marketing
Affiliate marketing is an online business model where you link a product or service with a buyer. In return, the seller pays you to promote their product or service. Unlike other forms of marketing, affiliate marketing does not require you to be actively involved in the business. Moreover, you do not have to deal with consumer complaints. You can focus on finding products or services that are profitable and that have trustworthy sellers.
The main goal of affiliate marketing is to generate traffic to your website and entice customers to buy. Although organic traffic is free, developing enough traffic to support an affiliate business in a saturated marketplace can be challenging. To overcome this problem, some affiliates use pay-per-click programs, which pay them per click.
Affiliate marketing allows you to earn money from home whenever and wherever. You promote another company's product or service on your website or social media; when an audience buys it, you get a commission. You can make up to 30% of the product's price when your audience clicks through the link you shared on your website or social media pages. Affiliate marketing is a great way to drive sales and generate significant online revenue for brands and affiliates.
Another method of affiliate marketing involves using an influencer. This is a content creator with a large following who can influence buying decisions for a large segment of society. Influencers can benefit from affiliate marketing because their large following will help them direct consumers, to the product or service they promote. This will also give the influencer a cut of the profits.
Podcast marketing
Podcast marketing can be a great way to generate more traffic and leads for your business. However, it can take time to build a following. Sharing your podcast on social media and investing in a marketing budget to promote it is essential. You can also use email campaigns to drive your audience to your podcast. One way to do this is to invite high-profile guests to your show. This can include a client with a large social media following; an industry thought leader, or an executive team member with a substantial following on Twitter.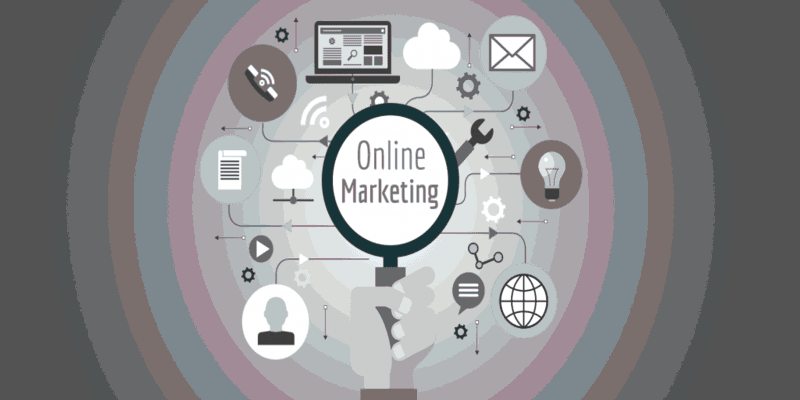 Another option for podcast marketing is to create educational podcasts. These podcasts can provide valuable information for listeners and build a following. Podcasts are also an excellent way to introduce a new product or service. If you decide to do this, ensure you have a great product or service. This will make your podcast marketing efforts more effective.
It would help if you also remembered that podcast listeners are unique. They show a specific behavior and can be a great source of new customers for your business. For example, one retailer that used podcast ads found that customers were 15% to 40% more likely to buy their products. That is a fantastic ROI. Another company that has seen incredible success with podcast advertising is National Public Radio. Its podcasts are played on more radio stations and have a long list of advertisers.
Podcasts are also an excellent source of SEO. Creating transcripts of your podcasts is best, as this will provide more opportunities to use keywords. Podcasts can also link your website, making your content more accessible to listeners. In addition, you can submit your podcasts to various platforms, including podcast directories, so that people can easily find your podcasts.
Social media marketing
Social media marketing is an excellent way to build your audience and spread the word about your brand. This type of marketing involves the creation of sticky content, which entices your target audience to visit your website, make a purchase, or share it with their friends and family. This kind of word-of-mouth advertising reaches audiences you might never reach otherwise. It also has the benefit of carrying an implicit endorsement.
It's essential to be cautious and mindful of what you post on your social media profiles. If you make your profile public, your information could be used by advertisers to improve their products. However, social media helps marketers get a better understanding of their consumers. It also allows them to engage with and interact with their followers, increasing their customer base.
Digital marketing is a complex process involving various tools and campaign tactics. It's essential to understand the multiple aspects of digital marketing, including SEO, PPC, content, web, and mobile. Creating a solid digital marketing strategy will take time, and the results rarely come overnight.
Increasingly, marketers realize the importance of social media in a business's marketing strategy. This type of marketing enables them to build customer loyalty, create brand awareness, and increase sales. Social media sites like Facebook and Twitter allow targeted audience data and interaction. Furthermore, it helps them track and analyze the results of their marketing efforts.
Despite the increased popularity of social media, traditional media, such as newspapers, can no longer keep up with it. Despite this, print media still has loyal followers, with 51% of readers reading their newspaper in print.