For a new business owner, the concept of eCommerce and internet marketing can seem overwhelming. Online marketplaces are websites where many different businesses share online storefronts. These marketplaces can be a company's primary revenue source or add sales channels. They are a great way to reach a larger audience without investing much time or money.
They sell products or services over the Internet.
Ecommerce is the process of selling products or services over the Internet. This type of transaction can be business-to-business or consumer-to-consumer. It can also include internal organizational transactions. The use of computers for selling products and services is increasing. Regardless of your product or service, you can sell it over the Internet to generate a substantial income.
Whether you are an individual or a business, selling products and services online is an excellent way to reach a global audience. Ecommerce has shifted dramatically since the World Wide Web was introduced in 1991. This was followed by the first web browser, which was introduced in 1993. In addition, smartphones and other mobile devices have become popular mediums for eCommerce.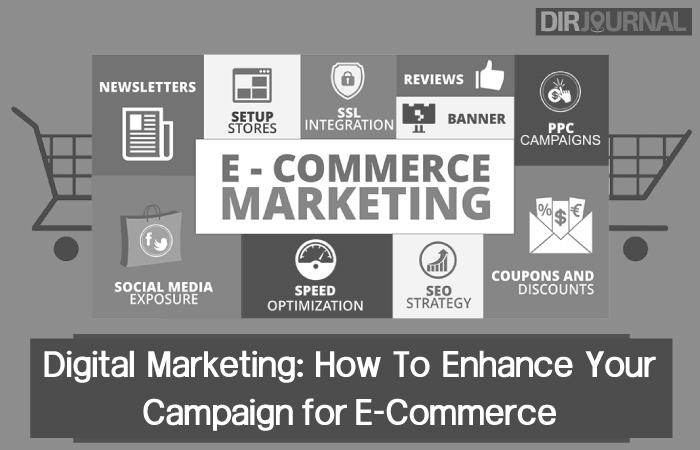 Ecommerce models include direct sales, drop shipping, and bulk sales. The business and consumer transactional relationships are different for each model. In direct sales, the business sells directly to the consumer, while in a bulk sale, the retailer sells products to the consumer. Third-party shipping and manufacturing services are also common forms of eCommerce. The third-party model includes subscription services, allowing users to subscribe to a particular service over a specified period.
Using social media for e-commerce
The use of social media is an effective way to increase the number of sales in your online business. Retargeting ads to market your product is a great way to attract traffic and increase conversions. Nowadays, almost all social networks offer this feature, allowing you to target people who are already interested in your product.
One of the most successful social media strategies for e-commerce brands is collaborating with other brands in their industry. For example, a cosmetics brand can work with a makeup brand, or a footwear brand can partner with a health and fitness organization. Collaboration with other brands allows brands to learn more about their customers and needs. This helps them address their customers' concerns and gain an edge over competitors.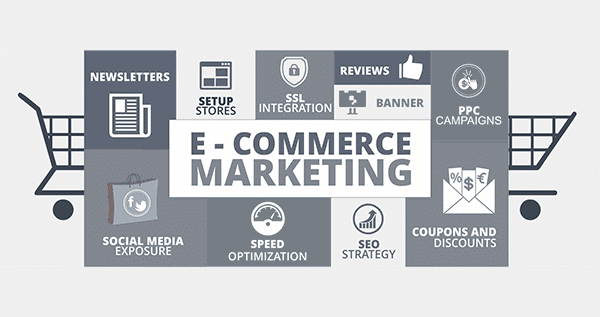 Social media marketing has become a vital element in the growth of many online businesses. A study revealed that 91 percent of followers of brands on Facebook check out the website to buy products. Eighty-five percent recommend a brand to their friends and family. It is also worth noting that social media helps brands to get a higher ROI than traditional marketing methods.
A company's goals should be clear before launching any social media campaign. Whether the campaign's purpose is to increase traffic or boost sales, a clear strategy is essential to ensure the social media strategy's success. In addition to focusing on the right platforms, companies should also plan the content that they post. Creating and posting high-quality content will make your social media presence more successful.
With over 4.2 billion active users, social media is the ideal marketing tool for e-commerce businesses. It not only allows companies to reach potential customers but also allows them to learn about their competitors and target audiences. This way, a brand can target the right audience, increasing sales and traffic.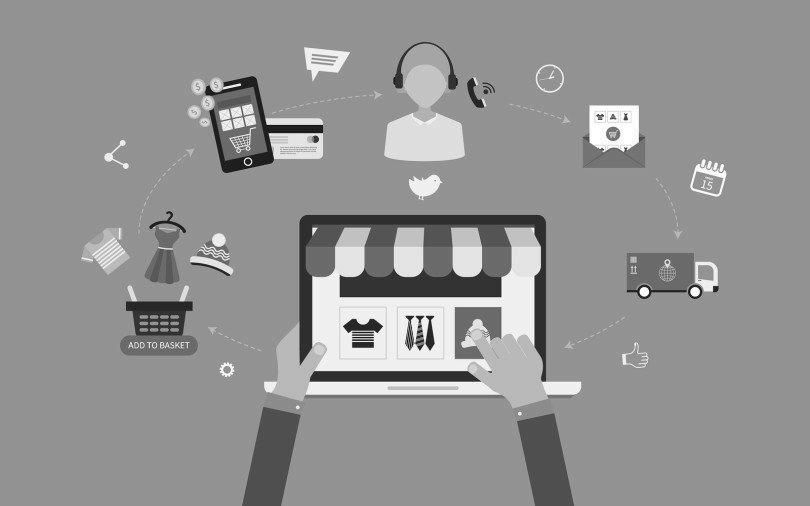 Creating a martech stack for e-commerce
The martech stack for your e-commerce site should include various tools that support your business goals and help you track your performance. These tools include email marketing, analytics, and customer relationship management. When choosing the right tools, consider the features and benefits of each one. A martech stack that includes these tools will give you an advantage over your competition.
You must understand your company's processes, policies, and customers to choose the right tools. The martech stack should fit within the organization and help you focus on the customer experience. A good martech stack will also help you track customer loyalty. Creating a martech stack for a successful e-commerce business is more accessible.
Choosing the right vendor is essential. It would help if you chose a vendor with a proven track record. The right vendor should also have a long history of assisting similar companies in succeeding. This will ensure a better chance of creating a scalable, reliable Martech stack.
A good martech stack should integrate social media. Social media platforms are often where customers engage with their friends, so consider incorporating social media channels into your e-commerce strategy. For example, integrating your business with Facebook, Instagram, and other social networks is a great way to increase brand recognition and customer loyalty. It also helps maintain brand consistency and promote user-generated content, which can benefit your business.
When choosing a match for your e-commerce site, it is essential to remember that every organization has its own needs and goals. Creating a martech stack based on these goals can help streamline and improve your business. The best martech stack is easy to use and integrates with your existing systems, making it easier to automate your processes and communicate with customers.
Choosing the right Martech stack for your e-commerce site is crucial. Not only does it need to simplify your processes and help you increase your bottom line, but it should also help you improve customer satisfaction and loyalty. A good martech stack should also make personalization easy and visual, giving your employees the tools and knowledge to design and create personalized campaigns.