Internet marketing is a popular technique used to promote products and services on the Internet. It includes social media marketing, email marketing, search engine optimization, and content marketing. Internet marketing is a growing field that encompasses many tools and digital platforms. If you're interested in marketing your products and services online, it's essential to understand the different methods and how they can help you reach your target audience.
Content marketing
Content marketing is an essential part of internet marketing. Providing valuable content to your audience keeps them interested and loyal. Create exciting and educational articles and use social media to reach a larger audience. Use relevant hashtags and link back to your articles for maximum exposure. This can increase your exposure and get more leads.
Organic traffic is one of the most critical metrics for evaluating the effectiveness of content marketing. You can check this metric with tools like Ahrefs. These tools show organic traffic by country, referring domains, backlinks, and specific KPIs for each page. This can help track the progress of your content marketing strategy and make changes as necessary.
Content marketing can serve various purposes, including sales enablement and public relations. Depending on your chosen strategy, your content can have multiple internal customers. This approach is vital for maximizing exposure and high-quality leads. A well-planned content marketing campaign can attract a large audience and convert to information and sales.
Once you've determined your audience's needs and interests, you can start creating content for different marketing funnel stages. You'll need to identify the problems your audience is trying to solve and make sure your content focuses on those needs. In addition, you need to consider SEO as a part of your content marketing strategy.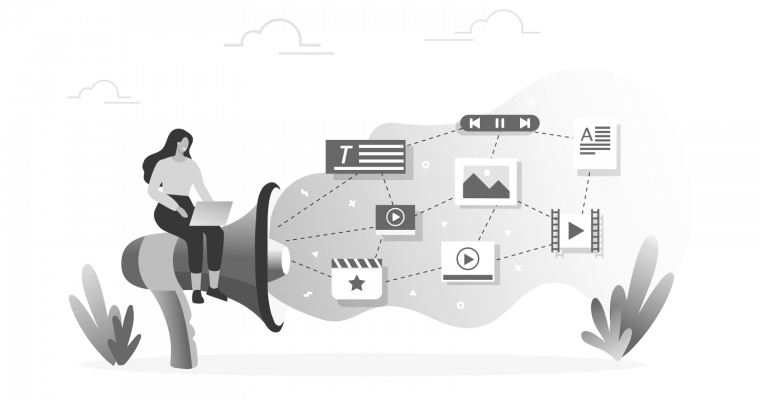 Another benefit of content marketing is that it helps build transparency. You'll establish thought leadership and trust by sharing valuable information with customers and prospects. This will ultimately generate sales opportunities and improve your brand's image. Once you've created valuable content, you can measure your efforts' effectiveness. You can measure the success of your content marketing efforts by monitoring how many leads it generates and how many of them convert into customers.
Content is the glue that holds everything together in an internet marketing campaign. The right content can help a company reach its business goals. Content should be relevant, consistent, and mutually connected. It should provide value to a pre-defined group of consumers and lead to buying for the organization. It should also tie in with information management, content management, and other marketing platforms. Content marketing allows you to get insights into your audiences, optimize your marketing strategies, and use various channels and sources of information to engage your audience.
Social media marketing
Social media marketing is a form of internet marketing that involves building relationships and interacting with customers. Using different social media platforms is a cost-effective way to reach a large audience. It has become a significant source of traffic for most companies. The concept is similar to the process of building an effective marketing strategy but is more specific to the needs of a business.
Social media marketing, also called digital marketing and e-marketing, involves leveraging the power of social media platforms to build and strengthen brands, increase sales, and drive web traffic. In addition to driving website traffic and engagement, social media allows marketers to measure their success and discover more effective ways to engage with customers.
Unlike traditional marketing methods, social media marketing involves using different social media networks to promote products or services. To succeed with social media marketing, you must know how to create great content, interact with followers and respond to comments. Also, you must monitor your reputation to ensure you're delivering the right message to the right audience.

As social media sites grow in popularity, you need to create campaigns targeting your niche's audience. Using Facebook, Twitter, and LinkedIn are great options for achieving this. Using these channels and keeping a positive tone can increase the chances of reaching your target market. This strategy is highly cost-effective and is proven to increase sales.
Email marketing
Email marketing is a form of digital marketing that effectively increases sales and customer retention. It can send advertisements, ask for business, solicit sales, build brand awareness, and more. In addition, email marketing is also effective in acquiring new customers. Emails can be customized with relevant content and a personalized offer.
Marketing emails attract new customers by promoting new products or services. They can also announce upcoming events or special offers. Most marketing emails are generic, but they can occasionally tease future effects. A call to action is also included in newsletter emails. For example, a retailer may send a newsletter to all customers.
Emails should be easy to read and navigate. Make sure to include images that can be clicked. This will direct users to a relevant site page. If an image cannot be connected, ensure to include alt text so that users can read a description of it. It's also essential to create emails that stand out from the competition. This may mean hiring a copywriter and offering additional promotions.
Email marketing is a highly effective digital marketing tool. It doesn't require significant changes, but minor adjustments can significantly impact. In addition to generating leads, email marketing allows marketers to nurture their leaders throughout the customer life cycle. This will ultimately lead to more customers and can be done at a low cost.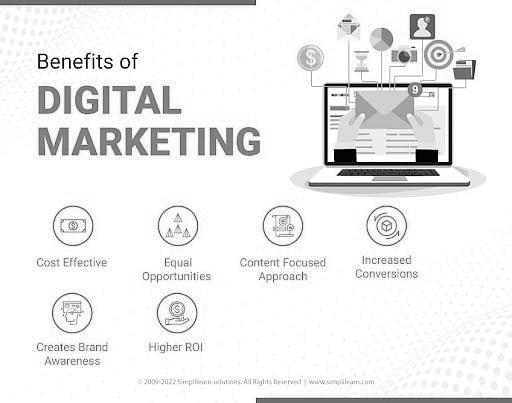 Email marketing is one of the most cost-effective ways to reach thousands of customers. It can help you nurture leads and encourage repeat purchases. Unlike other marketing methods, it doesn't require a significant initial investment. Email marketing can promote special deals, advertise a new product, or communicate announcements to existing customers.
Email marketing requires a careful approach to measuring results. It's essential to track deliverability, open rates, and click-through rates to send emails targeting your audience. An open rate of over 95 percent is ideal, and a positive conversion rate is a definite sign of success.
Search engine optimization
Search engine optimization is a significant component of Internet marketing, a process that aims to improve your website's visibility in search results. SEO focuses on various factors to improve your ranking, such as content, links, speed, and user experience. Generally, the higher your site ranks in search results, the more traffic you'll receive. The first page of search results receives 40 to 60% of all traffic, while the second and third pages get much less traffic. In addition, only a few percent of searchers click beyond the first page, so a slight improvement in your search engine ranking can translate into more traffic and business.
SEO involves constantly monitoring, testing, and optimizing the website to increase its visibility. The techniques used in SEO are designed to target the dominant search engines in the market. As of 2007, Google was the world's dominant search engine, with 75% of the search volume worldwide. No wonder the number of SEO firms in the US alone grew to hundreds.
Aside from content, SEO also includes the use of internal links, which play a vital role in search engine optimization. A search engine optimizer can improve the site's overall ranking by implementing the correct internal links. Relevant anchor text should be used on all internal links. Additionally, it's a good idea to use XML sitemaps to allow search engines to crawl all of your pages.
Google has recently introduced an update that aims to improve natural language processing and semantic understanding of web pages. The new language processing system is called Hummingbird, which falls under the new term of "conversational search." Hummingbird's language processing system pays closer attention to each word in a search query to better match pages with the meaning of the query. It aims to resolve the problems of spamming and other irrelevant content in search results and improve the quality of traffic to websites.