Digital marketing strategies are a great way to reach more potential customers. Unlike traditional marketing, they have no peak exposure and can continue to grow with your company. More consumers are starting their buying process online. 82% of smartphone users go to the internet before making a purchase.
Benefits of digital marketing
Using digital marketing is a great way to engage with customers and gain insights into their needs. Companies can monitor and track their campaigns in real time, allowing them to refine their targeting and make changes as necessary. This allows for higher ROI and helps companies save money. In addition, many businesses find that digital marketing helps them keep in touch with customers.
Digital marketing can be effective for both offline and online businesses. It can be used to create engaging advertising materials and media to encourage more engagement, which leads to increased sales and brand awareness. This also enables businesses to track and understand every buying process step. Additionally, companies can monitor social sharing and track online conversion rates to improve the effectiveness of their marketing campaigns.
With digital marketing, a business can quickly reach a wider audience, acquire more leads, and convert better than a traditional marketing campaign. It also costs less than traditional advertising, making it an ideal solution for businesses with limited budgets. It's also a great way to level the playing field for smaller firms and make them competitive with larger companies.
Another benefit of digital marketing is its ability to reach customers anywhere globally. This means a business can tap into a global audience while keeping local visibility. Digital marketing also enables companies to gain new customers and establish brand loyalty. As a result, a business can quickly grow. And because it's scalable, it's also cost-effective.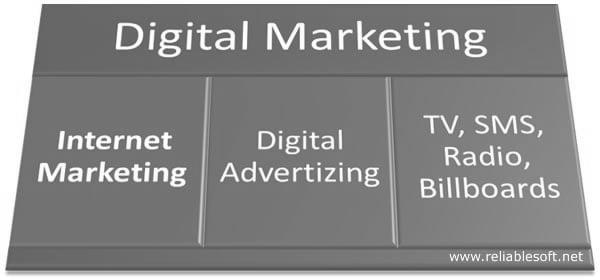 With the help of digital marketing, businesses can target their ideal customers. This is particularly beneficial for companies selling multiple products. Businesses can develop buyer personas, which define the characteristics of their ideal customers. Buyer personas will help marketers focus their efforts and produce more targeted marketing collateral. Ultimately, digital marketing can improve a business's conversion rates and the quality of leads generated.
Another benefit of digital marketing is that it can provide more information for consumers. For example, a person suffering from acne may be interested in calming their skin with a medical spa. A company specializing in facials or acne products can offer information on its website and blog. This information will help people understand their options better and make informed purchases.
Digital marketing is also highly effective in terms of targeting. With digital marketing, businesses can better determine their target audience and create more relevant campaigns. Because of this, they can offer specific products and services that suit their needs. In addition, customers constantly change, which means digital marketers can tailor their content to their particular interests.
Another benefit of digital marketing is that it is very cost-effective. In addition to being highly effective, it also creates relationships with customers. People are more likely to purchase from businesses they feel they can trust.
Techniques used in digital marketing
One of the most critical aspects of digital marketing is lead generation. Leads are people who are interested in the product or service you are selling. Lead generation aims to increase sales and develop a sales pipeline. Generating leads can include content marketing, email marketing, social media marketing, and other digital marketing techniques.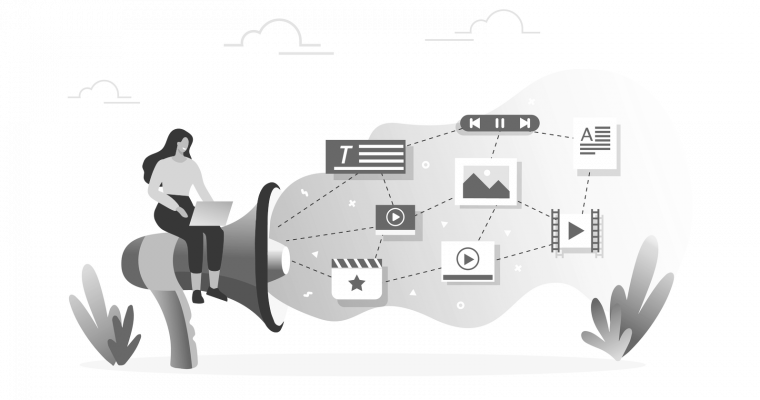 Digital marketing techniques allow you to interact with your target audience on a personalized level. These techniques are beneficial for building a brand. As Walter Landor once said, "products are made in factories; brands are created in minds." That means that digital marketing techniques can give you a competitive advantage.
Paid advertising is a crucial technique used in digital marketing. Paid advertising allows you to buy advertising space that appears next to search engine results and enables you to target particular audiences on social media platforms. Most social media platforms provide advertisers with a comprehensive adoption, and you can reach hyper-specific audiences.
Digital marketing techniques have become more varied than ever. There are hundreds of tactics that you can use to reach your target audience. Choosing the best ones for your business can be difficult, but you should focus on the most effective ones and monitor their results over time. There are many different methods you can use, and the key ones are:
Another technique that has gained popularity recently is social media marketing. With millions of users spending time on social media, this type of marketing is the best way to reach them and build brand awareness. Although it requires more time than other techniques, social media marketing can still deliver great results without a huge marketing budget.
One of the best ways to make a successful digital marketing campaign is to learn as much about your target audience as possible. Learning about their needs and expectations can make your marketing campaigns more effective. In addition, digital marketing can provide significant benefits for your business. Data collection and analytics can also learn more about your target audience.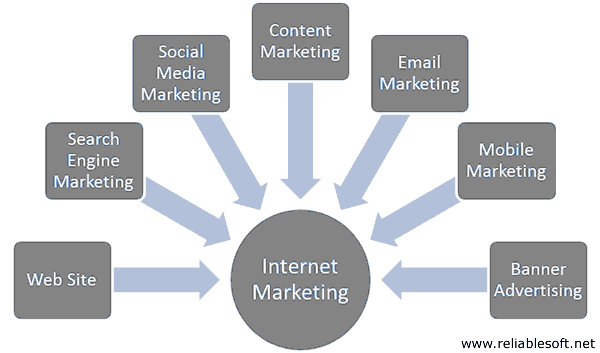 Another critical aspect of digital marketing is cost savings. You can use digital marketing techniques to increase your client base and revenue at a lower cost. According to a Google study, companies implementing digital marketing strategies improve their income 2.8 times more than those without these methods. An excellent digital marketing plan can increase your profits, client base, and loyalty.
Differences between internet marketing and digital marketing
Digital marketing and internet marketing are both types of marketing that utilize digital platforms to promote a business's products or services. While internet marketing relies on the internet, digital marketing strategies can also be used offline. In both cases, the primary focus is on building a presence on the internet. This is important if you want to make your business more profitable.
Although these methods have a lot in common, they are very different. Although both use digital and online marketing strategies, their differences are subtle. Digital marketing relies on social media and digital advertising. While online marketing is the more common type of digital marketing, it isn't the only type. Content marketing is a subset of digital marketing and is increasingly popular in Singapore.
Search engine marketing (SEM) is a form of digital marketing that focuses on acquiring leads from search engines. Paid search advertising, such as pay-per-click ads, is usually more expensive than SEO but allows businesses to track results and customer behavior more precisely. Email marketing is another digital marketing option that companies can use to reach potential customers.
Mobile technology is one form of digital marketing that many merchant account holders fail to use. This marketing method uses email, social media, and wireless devices to reach potential customers. However, digital marketing can be costly, and the results are variable. In addition, it is essential to remember that not all digital marketing experts are qualified to provide this service. Therefore, it is necessary to compare the different services offered by other digital marketing agencies and compare them.
Online marketing, otherwise known as digital marketing, attracts customers through websites, emails, social media, and online ads. Most digital marketing happens online, though some marketing activities take place offline. Examples of digital marketing include promotional text messages, pop-ups on websites, and mobile apps.