If you are interested in Internet marketing or digital marketing, this book will help you learn the basics and make your business successful. It contains many interesting case studies and strategies for digital marketing. It also covers topics like how to deal with haters. It is essential to have a happy customer base, as the success of your business is based on the number of satisfied customers.
Seth Godin's Permission Marketing
Seth Godin's Permission Marketing explains how to market by letting your audience know you're a "relationship first" brand. This is particularly useful for email and digital marketing. This book was written when email marketing was a relatively new concept. It was cheap, novel, and trackable, representing a green field for marketers. The premise is simple: ask permission before you send a message.
World-renowned author Seth Godin writes Permission Marketing. Godin originally published this book in 1999, during the early days of the Internet Age. The book predicted the future of Internet marketing and is still very relevant today. It will help you create better marketing campaigns, design an appealing brand message, and build a lasting relationship with your online prospects.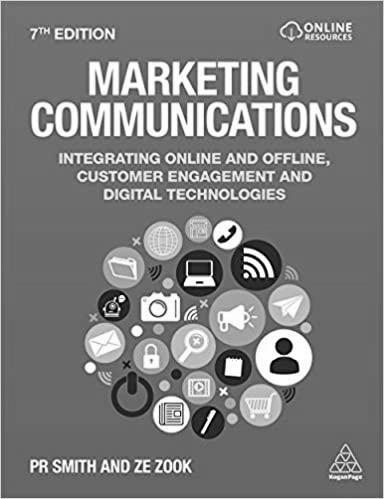 If you are looking for a comprehensive guide to digital marketing, this book is essential reading. Although it's written for marketers, the book is relevant for business owners regardless of industry. As Seth Godin explains, the relationship between a brand and a consumer plays a significant role in the growth of a business.
Permission marketing can improve your marketing strategy's efficiency by allowing your audience to opt in. This process enables you to provide valuable content and services to your customers in exchange for their consent. Godin emphasizes the importance of quality incentives in obtaining permission.
Permission marketing is a powerful technique that is becoming increasingly popular among marketers. This type of marketing involves sending promotional messages to consumers who opt-in to receive them. Unlike direct marketing, permission marketing is personalized, relevant, and anticipated. In today's digital world, consumers are the ones in charge and have many options when choosing companies and websites to do business with.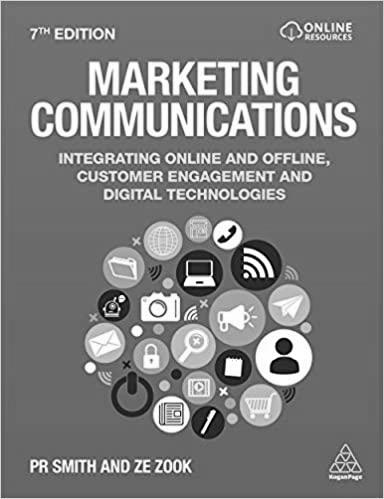 Seth Godin is an author of more than ten books and a widely respected speaker. He was named one of the 21 Speakers of the Next Century by Successful Meetings. In addition to his books, Seth Godin has a popular podcast and a popular blog. His wisdom and marketing expertise have led him to be inducted into the American Marketing Association Hall of Fame.
Donald Miller's Expert Secrets
You'll love Donald Miller's Expert Secrets if you are interested in the Internet and digital marketing. It's a book that helps you recognize your expertise and leverage it for profit. When you know a subject well, you can build a lucrative business and a massive audience. Expert Secrets is a compilation of best practices for digital marketing.
In his book, Donald Miller outlines the StoryBrand process, which enables marketers to build a meaningful connection with consumers through narrative. This approach emphasizes seven components of successful communication. This framework will help you trigger the buying journey for more customers. The book also features audio clips.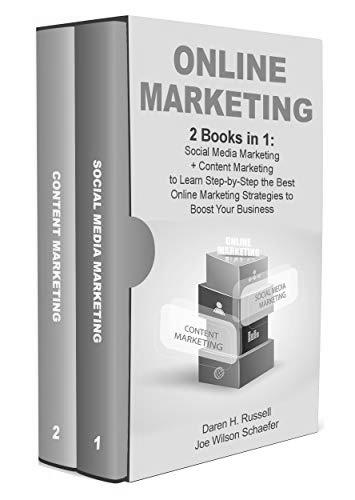 Michael Robert Fortunate's Facebook Advertising
Facebook Advertising is a fantastic book for those who want to understand the basics of Facebook advertising. Whether you're new to digital marketing or a seasoned pro, Facebook's ad platform can be confusing for beginners. This book explains everything from setting up a business page to creating an ad campaign that reaches your ideal audience.
The book is written by a social media marketing consultant and entrepreneur with years of experience. This book outlines the necessary tools and strategies to promote a business through Facebook and Instagram. It covers the full range of marketing strategies and tactics, including a social media strategy overview, how to use Facebook ads effectively, and how to use Instagram as a platform for B2B marketing.
Danny Star's Youtility
This book is an excellent resource for anyone new to digital marketing or Internet marketing. It outlines how to develop a digital marketing strategy clearly and straightforwardly. It emphasizes the importance of the customer relationship, which is the lifeblood of any business. Marketers must learn how to build rapport with consumers and establish trust. In addition, the book offers real-life examples of the struggles faced by over 700 brands. This allows readers to understand what to avoid and what to do differently.
It is written for small business owners, entrepreneurs, and sales professionals and teaches them how to take content marketing to the next level. It will be an invaluable resource for anyone looking to start an online business or improve their current one. Its practical approach will help them build a successful business and make them more confident.
The book offers practical examples of how to build trust with customers. This approach breaks the usual " hype " marketing mindset and creates long-term relationships with consumers. While there are many other books on digital marketing, Youtility is one of the most accessible books to read.
The Youtility principle can be embraced in several ways, including Radical Transparency and Self Service. Radical Transparency helps create trust and creates an emotional connection. The last guide, Real-Time Relevance, allows you to build customer trust. For example, a sports medicine hospital created an app that alerts coaches when lightning strikes, which was relevant to their customer base.